About Setterquist Chiropractic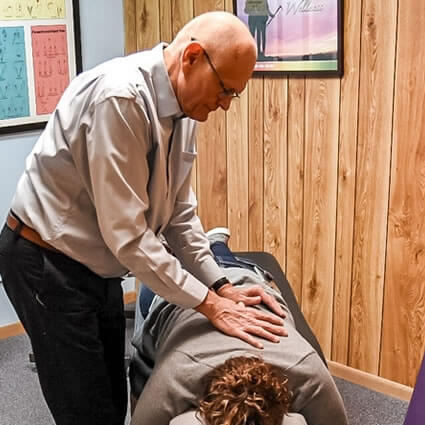 In 2004, Dr. Terry started Setterquist Chiropractic to service people in Carlton and the surrounding areas. He was originally supposed to work on the Fond Du Lac Reservation. When that didn't work out, he set up shop here on Chestnut Ave.
Our Mission
The goal of our practice is to do what's right for people. We will always be fair to them and give them what they need. It's all about providing care for people who are hurting. We offer safe, effective care that won't hurt you. We'll work hard to find out why you're hurting and how to correct it.
A Hands-on Approach
Dr. Terry is highly skilled in all chiropractic techniques. After many years of being in practice, he has come to realize that many of the basic, tried and true chiropractic techniques are best. Offering relief without using mechanical intervention often provides patients with an additional level of comfort.
Chiropractic care is completely safe and effective for all ages. While every case is different, following basic chiropractic practices has proven beneficial for the vast majority of our patients. Chiropractic can impact you and your health in ways you would never imagine.
Can You Help Me?
Many people delay seeking chiropractic care until their daily activities are impacted. In some cases, especially where a condition has existed for a long period without treatment, there may be some stiffness and resistance in the area. Dr. Terry has the knowledge and experience to release the affected joint and improve function.
We can address your pain and get you moving again. Don't settle for less than the best your body has to offer you.
MEET DR. TERRY SETTERQUIST »
Questions? We Have Answers!
We care about you and your health. Contact us for a free consultation and get answers for all your questions. Don't delay, contact us now at (218) 384-4070
---
About Setterquist Chiropractic | (218) 384-4070